I just got this from diecastairplane.com
Herpa Wings
Tupolev TU-144D
Aeroflot (Museum Sinsheim)
Item: HE556323, 1:200 Scale
Finally the Tu-144 is made into 1:200 diecast, this aircraft was the first commercial supersonic transport (SST). It was one of only two SSTs to enter commercial service, the other being the Concorde. The prototype first flew on December 31, 1968 near Moscow (two months before the first flight of the Concorde). It first went supersonic on June 5th 1969, and on May 26 1970: it became the first commercial SST to exceed Mach 2. Although the Tu-144 was the "first" SST, it wasn't the first to enter commercial service. It entered service almost 2 years after the Concorde. After 2 crashes, it continued to delay development until it was permanently grounded after 55 scheduled flights. It was later used as a cargo plane and later used by the Soviet Space Program and NASA to train pilots as well as supersonic research.
Here are some pictures: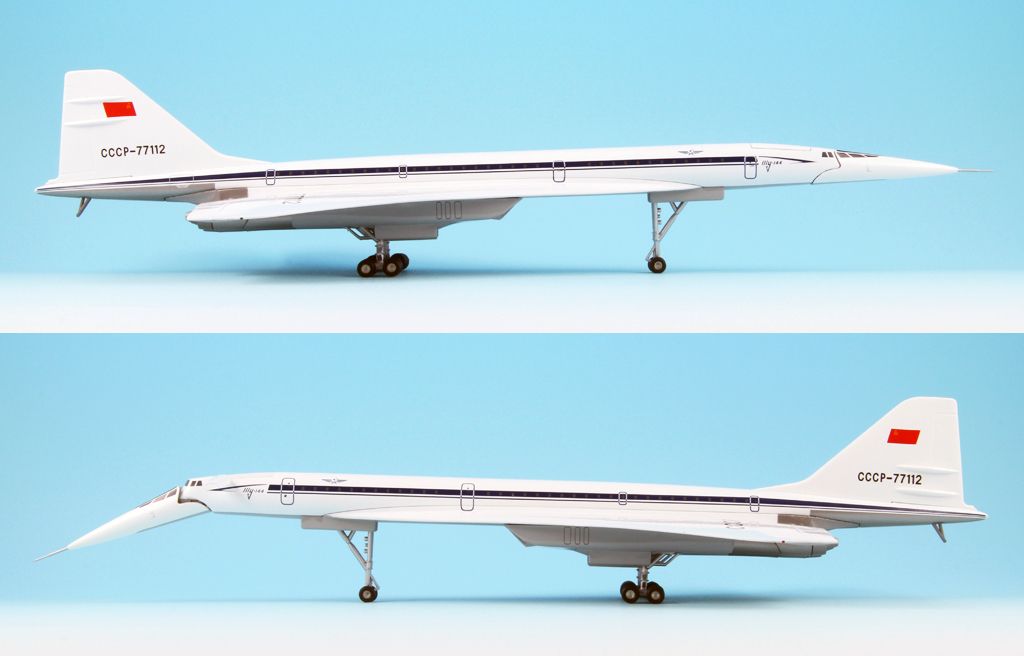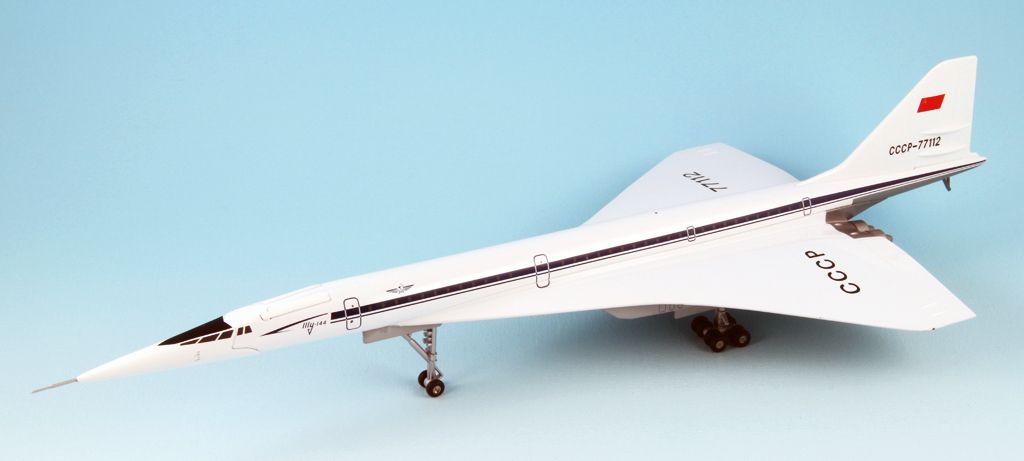 A closeup of the nose in the "up" position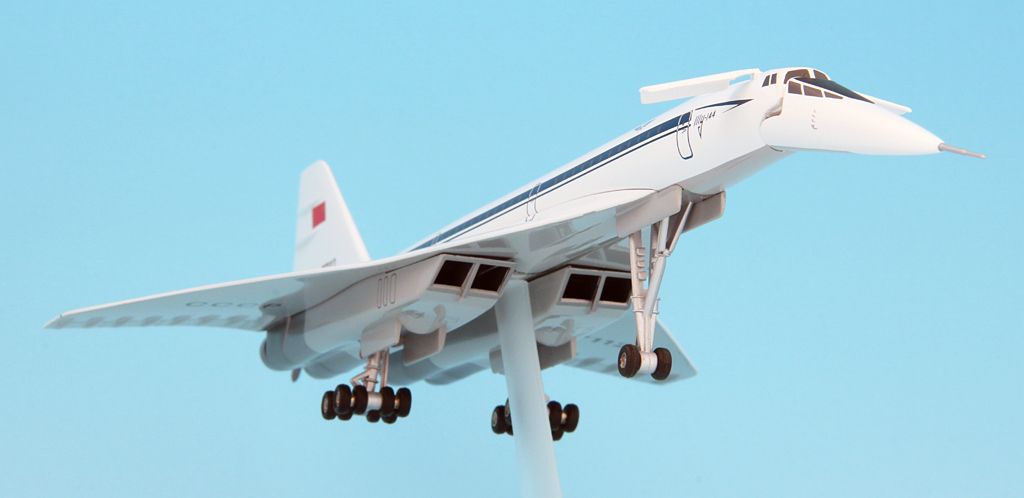 A group photo of the large supersonic planes
Enjoy!